Ramco Group Ltd Info , Address, Contacts, Description, Phone Numbers, Social Media Links & More :
Listed In : Conglomerates
About Ramco Group Ltd
Ramco Group Ltd is located at Ramco Group Industrial Park Premises along Mombasa Road,Kenya. Ramco Group Ltd deals in products, goods, merchandise, services and activities related to Conglomerates. Available contacts, description, overview, phone numbers, mobile numbers, website, social media links information for Ramco Group Ltd is detailed below.
Ramco Group Ltd Contacts & Related Links :
Location :
Ramco Group Industrial Park
Street/Road :
Mombasa Road,Kenya
Postal Address :
P.O Box 18092-00500, Nairobi
|
Mobile Numbers :
+254 739 808080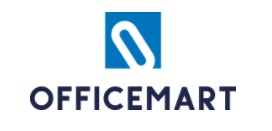 Ramco Group Ltd Description & Overview
Ramco Group Ltd is a diversified conglomerate whose subsidiaries are involved in the manufacture of steel, packaging products, hardwares, pipes,fittings and retail distribution of Stationery. The subsidiaries include ASL Steel, ASl Packaging,Office Mart and Seal Honey Ltd.