Morani Ltd Info , Address, Contacts, Description, Phone Numbers, Social Media Links & More :
Listed In : Milk & Diary Processors
About Morani Ltd
Morani Ltd is located at Morani Ltd Premises in Nanyuki Town. Morani Ltd deals in products, goods, merchandise, services and activities related to Milk & Diary Processors. Available contacts, description, overview, phone numbers, mobile numbers, website, social media links information for Morani Ltd is detailed below.
Morani Ltd Contacts & Related Links :
|
Landline Numbers :
+254 0723 600740, 0716 167372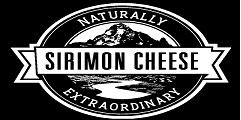 Morani Ltd Description & Overview
Morani Ltd is a manufacturer of cheese.