Magic Planet Info , Address, Contacts, Description, Phone Numbers, Social Media Links & More :
Listed In : Gaming Arcades , Children Play Arenas
About Magic Planet
Magic Planet is located at Two Rivers Mall along Northern Bypass, Nairobi. Magic Planet deals in products, goods, merchandise, services and activities related to Gaming Arcades and Children Play Arenas. Available contacts, description, overview, phone numbers, mobile numbers, website, social media links information for Magic Planet is detailed below.
Magic Planet Contacts & Related Links :
Location :
Two Rivers Mall
Street/Road :
Northern Bypass, Nairobi, Kenya
|
Mobile Numbers :
+254 0740 052309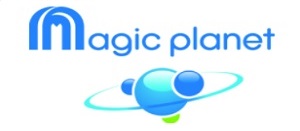 Magic Planet Description & Overview
Magic Planet operates a Gaming Arcade and Children Play Arena at the Two Rivers Mall, Runda Estate.